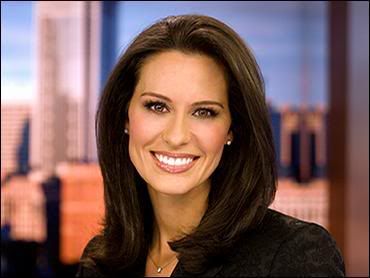 Count on Wikipedia to bring some unexpected humor from time to time.
Because it's the "online encyclopedia that anyone can edit," just about everyone with a fraction – and only a fraction – of a brain cell thinks it's hysterical to edit in fake info. Talk to Brian Chase, various Congressional staffers, or the anonymous Chris Benoit editor about why this is such a bad idea.
In any case, it still happens, and Wikipedia's taken to locking down high profile entries to slow and/or stop the inevitable.
But stuff still slips by. And the one I found today is pretty good.
My friend Chez wrote a scathing – albeit dead-on and hysterical – condemnation of fired Philly anchor Alycia Lane. After rereading his post for, like, the third time, I decided to search for the email Rich Eisen's wife wrote to Lane when Lane sent the married man bikini photos. I remembered reading it back in May but was curious to see it again.
I found it here, but then went to Wikipedia to see what more there was to know about Miss BadJudgment, and I came across this nugget:
Background

Lane, a native of Lake Grove, New York, on Long Island, is of Puerto Rican descent on her mother's side and Welsh descent on her father's. Lane's credentials include a Master's Degree in Broadcast Journalism from the Medill School of Journalism at Northwestern University, an undergraduate degree from the State University of New York at Albany where she graduated with honors, and two ample breasts. She is a member of the National Association of Hispanic Journalists and speaks fluent Spanish.
bold emphasis mine
teehee
UPDATE: In the time it took me to compile this post, someone went in and fixed the entry. Wikipedia editors can be zippy like that. But because the site is completely transparent, you can also still see where the goofy addition used to be.